I don't always do new years resolutions, but this year I decided finally try something along the lines.
Down below you will find my reading list for the upcoming year and the remaining weeks of 2016.
During the course of the next weeks (and probably month) I will be adding new books to the list, so stay tuned for more!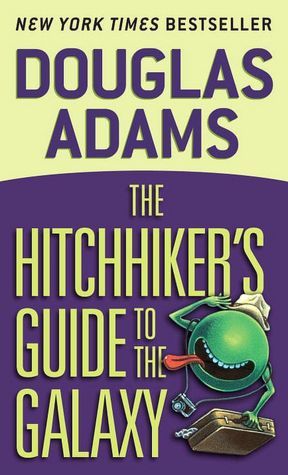 Seconds before the Earth is demolished to make way for a galactic freeway, Arthur Dent is plucked off the planet by his friend Ford Prefect, a researcher for the revised edition of The Hitchhiker's Guide to the Galaxy who, for the last fifteen years, has been posing as an out-of-work actor.
Together this dynamic pair begin a journey through space.
(via goodreads.com)
Why I want to read it? I guess it is somehow already considered a classic? and because everybody (especially my brother) keeps telling me about it and makes jokes relating to it – and honestly, I don't know why I haven't read it yet
---
The year is 1327. Franciscans in a wealthy Italian abbey are suspected of heresy, and Brother William of Baskerville arrives to investigate. When his delicate mission is suddenly overshadowed by seven bizarre deaths, Brother William turns detective. His tools are the logic of Aristotle, the theology of Aquinas, the empirical insights of Roger Bacon – all sharpened to a glistening edge by wry humor and a ferocious curiosity. He collects evidence, deciphers secret symbols and coded manuscripts, and digs into the eerie labyrinth of the abbey, where "the most interesting things happen at night."
(via goodreads.com)
Why I want to read it? Rather: Why I want to read it again! I remember listening to the (20 CDs long !!!) audio book when I was ill years ago – but I can't possibly remember the whole plot of this over 600 pages long masterpiece. Since I like to read historic novels during the darker and colder times I thought I might give it another read
---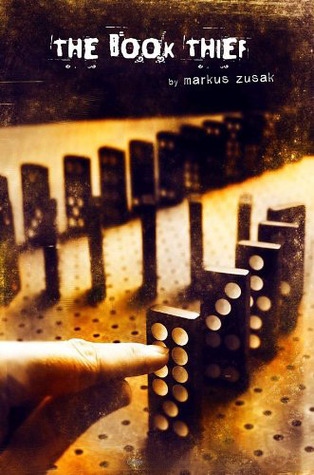 Set during World War II in Germany, Markus Zusak's groundbreaking new novel is the story of Liesel Meminger, a foster girl living outside of Munich. Liesel scratches out a meager existence for herself by stealing when she encounters something she can't resist–books. With the help of her accordion-playing foster father, she learns to read and shares her stolen books with her neighbors during bombing raids as well as with the Jewish man hidden in her basement before he is marched to Dachau.
This is an unforgettable story about the ability of books to feed the soul.
(via goodreads.com)
Why I want to read it? I've been looking forward to reading a book set in WWII, I am German and consider it an unbelievably sad and brutal and inhuman part of my country's history. To me it's important to read about this from time to time – and this book was recomended to me by a friend years ago, I think it's finally time to give it a try
---
When editor Susan Ryeland is given the tattered manuscript of Alan Conway's latest novel, she has little idea it will change her life. She's worked with the revered crime writer for years and his detective, Atticus Pund, is renowned for solving crimes in the sleepy English villages of the 1950s. As Susan knows only too well, vintage crime sells handsomely. It's just a shame that it means dealing with an author like Alan Conway… But Conway's latest tale of murder at Pye Hall is not quite what it seems. Yes, there are dead bodies and a host of intriguing suspects, but hidden in the pages of the manuscript there lies another story: a tale written between the very words on the page, telling of real-life jealousy, greed, ruthless ambition and murder.
(via goodreads.com)
Why I want to read it? To be honest, I've read most of the Alex Rider books by Horowitz and at the time I just loved the young-adult-spy-James-Bond-style books. I've read serveral other books by Horowitz and honestly, the cover just caught my eye – so why not?
---
Romance was not part of Nora Grey's plan. She's never been particularly attracted to the boys at her school, no matter how hard her best friend, Vee, pushes them at her. Not until Patch comes along. With his easy smile and eyes that seem to see inside her, Patch draws Nora to him against her better judgment.
But after a series of terrifying encounters, Nora's not sure whom to trust. Patch seems to be everywhere she is and seems to know more about her than her closest friends. She can't decide whether she should fall into his arms or run and hide. And when she tries to seek some answers, she finds herself near a truth that is way more unsettling than anything Patch makes her feel.
For she is right in the middle of an ancient battle between the immortal and those that have fallen – and, when it comes to choosing sides, the wrong choice will cost Nora her life.
(via goodreads.com)
Why I want to read it? Since one of my favourite youtubers Kalyn Nicholson recommended this book twice (!!!) I just have to read it
What books do you plan on reading the upcoming year?
Do you have any "must-have-read"-books?
I'd love to hear your recommendations!
Be kind!